Two can't-miss live draft events
Louisville Live 2023
Caesars Southern Indiana
August 25th–27th Friday–Sunday
Exclusive KFFSC Room Rates Available – Click Here To Learn More
Cincinnati Live 2023
Hard Rock Casino
August 20th, Sunday
Can't make a live event? Draft online now through Wednesday, September 6th, 2023
KFFSC Live Events
Main Event
$25,000 Grand Prize
Our marquee contest invites drafters worldwide to compete for the $25,000 Grand Prize and the title of Kentucky Fantasy Football State Champion. With over $150,000 in prizes begin your path to a championship by joining today.
Big Payback
$10,000 Prize Pool
The Big Paybacks are 12 team leagues featuring a $10,000 Prize Pool and offers the most challenging competition within high stakes fantasy football.
Sweet Sixteen Tournaments
$200 Entry Fee $14,000 Prize Pool
The KFFSC 96 team tournament drafts via the Super Sunday, Run To Daylight, and Checkered Flag Championship. Each tournament supports a $5,000 Grand Prize to the Champion.
SAVE THE DATE
2024 Super Sunday Sweet 16 Draft & Party
February 10th & 11th, 2024
Louisville Kentucky
Caesars Southern Indiana
Exclusive KFFSC Room Rates Available – Click Here To Learn More
"I Want Vegas"
Next Stop Las Vegas & a Million Dollar Payday
Winners earn an entry to the FFPC Main Event and Roundtrip Air Travel from their home airport in chase of Fantasy Football's leading Million Dollar Grand Prize.
Draftmaster/Best Ball
Starting at $39
Leagues offered throughout the season at a variety of entry fees. Included here are the popular Big Payback Play In and Bluegrass Bound contests.
Auctions
Let Your Voice Be Heard
A Live Event Exclusive, the most competitive and raucous event of of Main Event Weekend.
Dynasty
Build A Team For The Ages
$100–$200 Entry Fees
Draft and manage your team year round in KFFSC dynasty leagues. Trading Allowed.
Exclusive room rates for KFFSC players at Caesars Southern Indiana!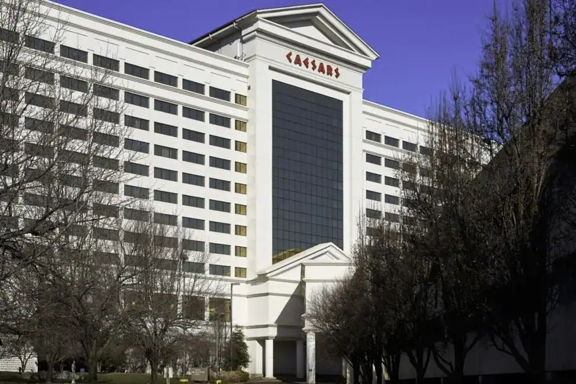 Louisville Live
Caesars Southern Indiana
August 25th–27th, 2023
Book Now
Super Sunday Sweet 16
Caesars Southern Indiana
February 10th & 11th, 2024